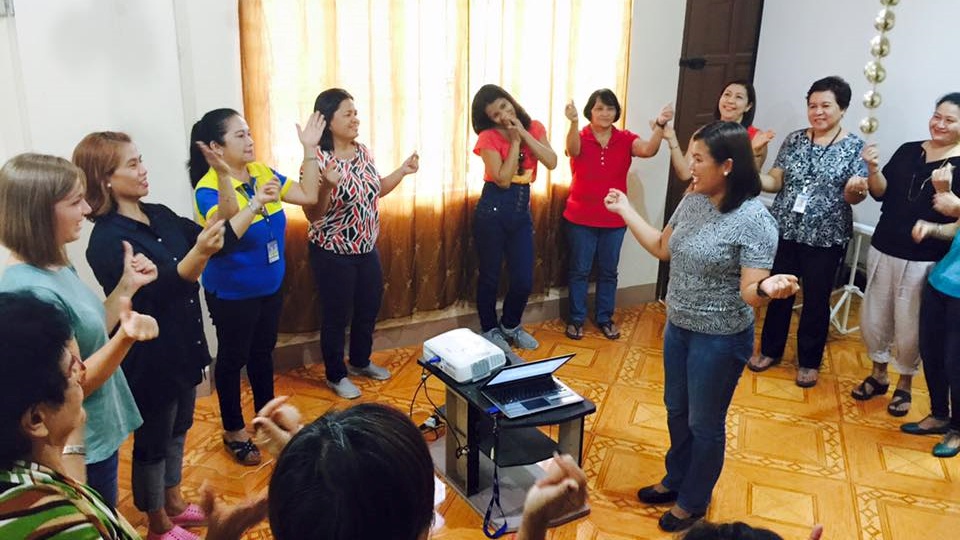 Litigation
Case acceptance and handling are guided by the precedent-setting criteria in the selection of cases. Primarily, it should involve issue of violence against women or women's participation in governance.
SALIGAN also schedule regular legal consultation sessions for walk-in clients and those referred by partners.
Legal Education
Women in the communities are formed into paralegals that would assist litigants in and outside the courtroom with knowledge of court procedure and substantive law. Aside from advice on court-related matters, women paralegals also provide insight on options for women in crisis. There is also continued monitoring of paralegals through regular clinics. In addition, SALIGAN conducts regular programs on legal literacy.
Policy Advocacy
SALIGAN's advocacy and policy reform are aimed at executive, lawmaking or judicial action beneficial to women as a sector and the engagement of other societal institutions on gender issues. Among the program's significant contributions is the passage of landmark legislations: The Anti Sexual Harassment Act, and the Implementing Rules and Regulations of the Safe Spaces Act, The Anti-Rape Law, The Anti-Trafficking in Persons Act, The Anti-Violence Against Women and their Children Act, The Reproductive Health Law, and the Magna Carta of Women Act.
SALIGAN supports and organizes discourses on the rights of Muslim women and hopes to help in building a Muslim community (ummah) that is more dynamic, tolerant, and just. SALIGAN also works on the popularization and critique of the Code on Muslim Personal Laws.
Research and Publication
The publications released under the women's program complements SALIGAN's goal of bringing the law closer to advocates of women's issues. We published researches on the assessment of the R.A. 9262, both in the courts and in the barangays. We published popular materials on R.A. 9262, R.A. 9208, the Family Code Primer and the Paralegal Manual on VAW. SALIGAN's website also publishes digests of recent developments and Supreme Court decisions.